Quick Update: Hey, I officially have 30 followers...hello, strangers! In other news, my writing idol
@diablocody
tweeted me, how fun!
So, total fangirl post here, just a heads-up.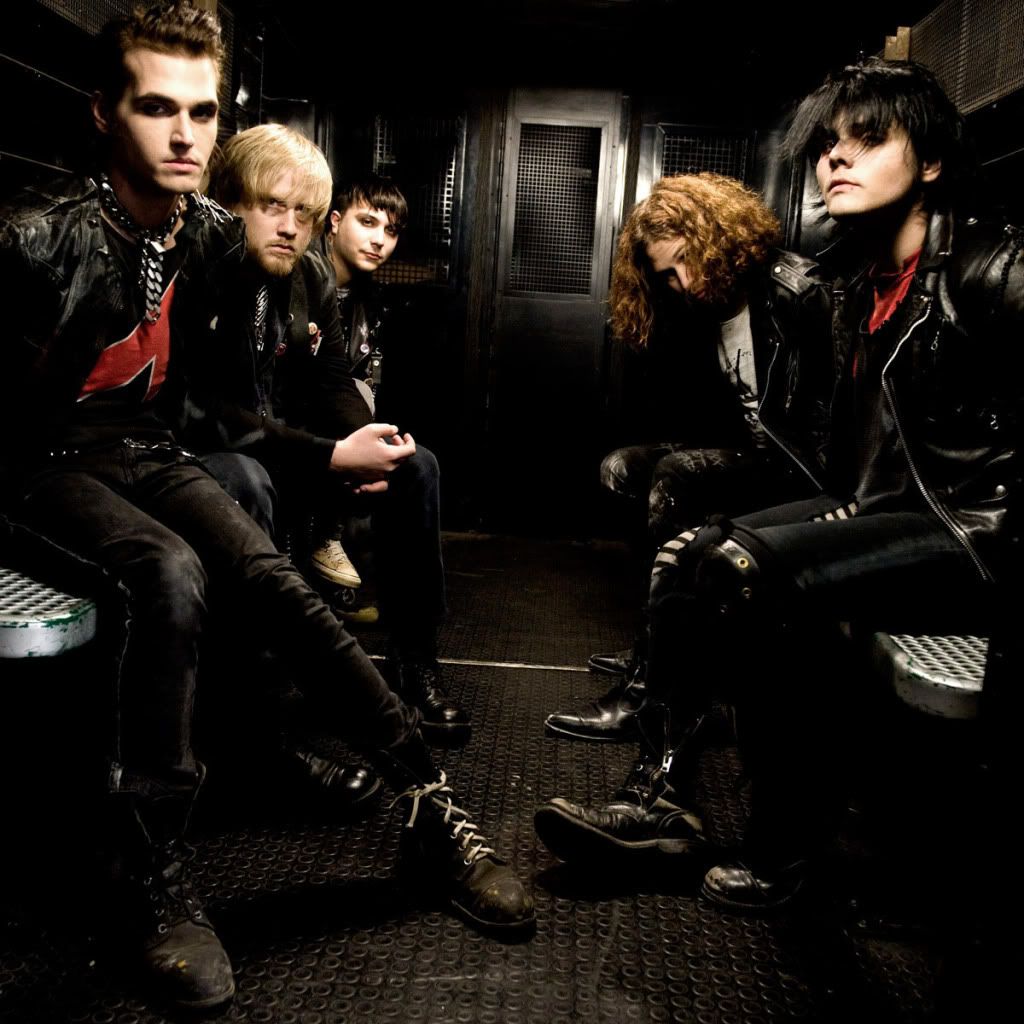 See, there is this band called
My Chemical Romance
. My best friend worships them, and I favor them above most. Highly attractive and huge geeks, they have had punk-ish/rock albums come out over the years with very metaphoric lyrics and awesome guitar riffs. They're a sure band to check out if you never heard of them. Maybe you can try the song
MAMA
if you like dramatic rock, or
VAMPIRES WILL NEVER HURT YOU
if you enjoy tunes about bloodsuckers?
Anyways, here's the fangirl moment...their new album (
Danger Days: The True Lives of the Five, Fabulous Killjoys
) is due out soon, and a trailer recently got out for the album. And so far, it seems E-P-I-C, even if they have to get a new drummer and all.
Do you wish to view the video? Well, here it is!
Okay, journalism is nearly out now, so I better go unless I want to be late to Web Design class again, haha.
Talk to you guys another time!