Quick Update
: Just uploaded my
fifth ever Youtube video
last night, dealing with the bassist of my fave band, Sick Puppies. Very ecstatic.
Song Stuck In My Head
: Alien Ant Farm's cover of the MJ hit, "
Smooth Criminal
". Not too random, it was on the radio in teh car this morning.
And now, introduding yet another new segment to the most spontaneous and off-schedule blog in existence! SSF presents...PLAYLIST OF THE MONTH! *confetti*
Writer's playlists are a vital part of the process. Finding the right music for your tone and characters can make a major difference. For instance, much of my WIP was re-shaped by the song "Issues" by the aforementioned Sick Puppies. They also act as a fun and suprising expression of the writer. Maybe Stephenie Meyer's writing is run-on, but at least we can agree with her undying adoration for the band Muse. Right? Right.
So, in PLAYLIST OF THE MONTH - hopefully every first week of the month - I'll share some worthy songs spanning various genres to be added to your own music library!
Let's do this - PLAYLIST OF THE MONTH, Februrary 2011. Since love is mostly in the air (irritation with high candy prices tends to overrule the romance) here's five songs for the romantic.
Avril Lavigne's "
FALL TO PIECES
". This is a very sweet, younger song of hers. It sort of depicts the honeymoon stage of a relationship when a couple is obsessed with the presence of each other. It's mellow, melodic, and perfect for fictional characters who don't maybe talk about their feelings but feel like being with each other is enough.
Cute is What We Aim For's "
TIME
". This is another light-hearted melody, from one of the indie bands on the soundtrack for "Jennifer's Body". It's a very cute, adorable song with so much sweetness you can taste the sugar coating in lyrics like, "I always thought your left was your strongest side/but when it comes to you, no I can't decide". Very fitting for an newlywed-ish couple as well.
Depeche Mode's "
I Am You
". Via my favorite 80's dark rock/techno/New Wave band, "I Am You" definitely isn't
cute
. Instead, it's a heavy song that depicts the way love can sometimes trap people into another world. Though I hate to make a second Twilight reference, it's very much like the "imprinting" thing werewolves do in the series, being trapped to another soulmate.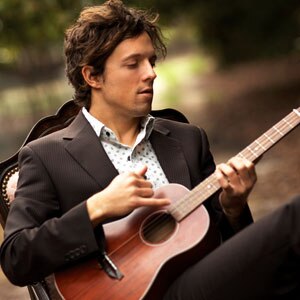 Jason Mraz ft. Colbie Caillet in "
Lucky
". Another mellow song, this had some minor pop success but still deserves a recognition for a pretty love song. It's best for lovers who are friends, soulmates, other halves. And they appreciate is as well - they understand how "lucky" they truly got. (Pun highly intended).
My Chemical Romance's "
Summertime
". The only pop-esque track on their newest record, you can tell the lead singer - Gerard Way - wrote this for his wife. It's a very sweet song about using love and the connection it gives you as an escape. Very obvious in lyrics like "you can runaway with me, anytime you want".
How about you guys? What sort of lovey-dovey songs are already on your playlists?
Okay. That's it. I'm just relieved I got to blog at all today. Hopefully I can make this a legit segment. Have a good weekend, guys!