Well, it's been a couple weeks since SSF's new Fall 2012 TV series special has began, and it's time to get a little "Fox-y". What new shows are playing on the Fox network?
The Mindy Project
: A show that's gotten a lot of positive hype thanks to its charming star,
The Office
's Mindy Kaling,
The Mindy Project
follows Bridget-Jones-esque "Mindy" as she searches for love as an awkward, talkative, and overly-thoughtful OB/GYN. Of course, this quest for love involves irresistible mean boys (like co-worker Jeremy Reed), odd friends, and a lot of maybe-Mr.-Right's? The humor seeps through though - like with Mindy's "red flag test" (no drug habits, no skinny jeans, no secret families, etc. Sounds fair enough).
The Mob Doctor
: Before you laugh at the title of this show, just remember this is a drama to be watched. Its intense premise? A doctor, played by Jordana Spiro, works for the mob so she can pay off her brother's gambling debt. All while balancing job at Chicago Roosevelt Medical Center, of course. Well…mobs need doctors too, right?
The Following
: The creator of the
Vampire Diaries
and
Dawson's Creek
is the mind behind this show - which is peculiar, because this drama sounds like the next
Prison Break
or
24
, not the next teen-friendly soap. After serial killer Joe Carroll escapes along with a whole cult of other murderers, his original capturer, former FBI man Ryan Hardy, must return to the field to capture him again. If the premise isn't enough, maybe the stars will be - with everyone from Kevin Bacon to Natalie Zea, there isn't much to disappoint.
Ben and Kate
: So the critics have basically thrown fruit at this show the second it aired. But to each its own, so:
Ben and Kate
follows the odd life of a brother and sister, and her daughter, as they struggle to grow up themselves. Both get each others' advice, help each other out of awkward predicaments, blah blah blah. Hopefully there is enough quirkiness between the stars Nat Faxon and Dakota Johnson to keep you interested. If not, then just remember: New Girl comes on right after. It'll be okay.
Some returning shows…
Glee
: Some of the gang is in New York. Some are at war. Somewhere are at college. But the rest of the New Directions show choir is still at school, dealing with new bullies, new friends and relationships, and - of course - even more Top 40 songs to choose from.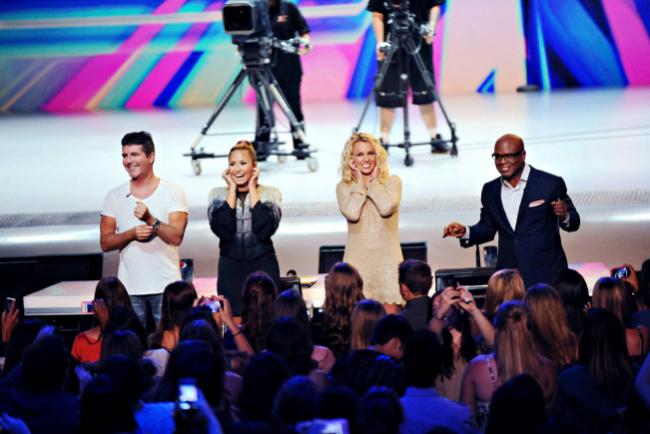 The X Factor
: Need more singing? Then look no further than the X Factor! After Britney Spears and Demi Lovato joined the judges' panel, the show certainly got a noticeable facelift. However, is the snarky soundbites painting Britney Spears as the new Simon Cowell and Lovato as the new Paula Abdul enough to convince you? Watch for yourself. After all, while singing competition shows aren't for everybody, the auditions are always worth watching. Trust me.
Well, that's all for Fox. Join us for the final installment in this series on CW Day!